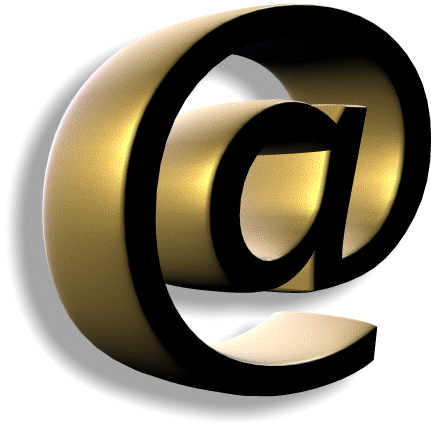 Enter Our Competition: Intensive one day workshop March dates SOLD OUT - April
date have been added. And we've made it more affordable so you can take our workshop and
start your new marketing campaign
the next day!

Series of One Day Intensive Workshop
The Power Of Email Marketing & Getting Started
09:30am for 10:00am start - 5:pm
Dates: Tues:  March 22ndSOLD OUT  NEW DATE ADDED THURSDAY 5TH APRIL

£47:00 including refreshments, light lunch and workshop workbook and materials:
£37:00 If you have previously attended our Introductory Workshop Graduate:
Enter Our Competition:
Are you going to book onto our workshop?  The why not have a bit of fun, and the chance to win your place?
All you have to do is book on to the workshop at the £37.00 price... and answer the question below.  We will randomly pick three entries who will get their payment full refunded. The draw will take place on Thursday 29th March and winners will be notified by Friday 30th March. All you have to do is answer a simple Competition Question:  What were the names of Kipling Serving Men?  Answer this question on the registration page. To qualify you must have registered and paid your registration fee.  Winners will be advised within 24hrs of the draw.

If you are serious about marketing your business, you need to be at this workshop. We have just one workshop in April so don't wait - so book today!
Due to the success of our last workshop - The ACBN will be hosting  a series of powerful and intensive one day email marketing workshops for SMEs. This is not the introduction - this is the real deal! Walk in with your marketing materials and walk out with your first email marketing campaign ready to go!

This workshop is ideal for small businesses looking for a cost-effective marketing channel to boost your  business into this all important year of 2012!  If you have a product, that is ready to be launched, promoted, or profiled then this workshop is for you.
Email marketing is proven to be the most cost effective way for small businesses to set themselves apart from the competition, demonstrate their expertise in their field,  and promote their products and services. We will set you up to give your business a jump start for 2012.
We will show you  the benefits of using an email marketing platform, and not only show you how easy it is, but actually get you started. Register Now
Overview
This one day practical workshop builds on the introductory  The Power Of Email Marketing workshop with a more in-depth, hands on and practical approach to the setting up and running your own email marketing campaigns. This workshop is designed for those with limited technical skills - you don't need to be a web designer or be able to write computer codes – it is all done for you.
Delegates will be able to set up a FREE Trial Constant Contact  account, or work on improving an Constant Contact.  All delegates must  bring along a laptop that has the capability of connecting to a wireless network.
Each step of the setting up process will be covered with opportunities to implement what is being demonstrated.
The steps demonstrated are practical and easy to replicate in real time. Real time examples will be used to demonstrate how the presenter uses Constant Contact to compile high profile marketing campaigns for your product and  to drive pre-qualified traffic to your website.
Content
Topics that will be covered:
An introduction to Constant Contact
Setting up an new account and relevant campaigns
How to structure your Constant Contact account
Setting budgets
Cost factors
The importance of Click Through Rates (CTR) and how to improve them
Boost customer communication,
Get immediate response,
Track who reads and responds,
Get real-time results,
Make your email marketing even more powerful,
Learn email marketing best practices with our handy resources,
Choose from over 400 HTML email templates,
Schedule your email campaign for delivery,
Promote your email with social media,
Keep your email list up-to-date and reliable.
On completion of this event delegates will be able to:
Set up and run an email marketing campaign
Increase the amount of pre-qualified traffic to their website
Look more professional,
Be more professional,
Have better response rate,
Be better targeted.
Achieve business growth,
Run more cost effective campaigns,
Achieve a higher profile,
Build relevant a database,
Gain trust from your audience,
Become the Key Person of Influence in your field of work.
Receive 60 days post support
Have access to our weekly webinars, and emai6 support for up to 60 days.
Who Should Attend?
This practical event is aimed at anyone currently involved in marketing at all levels. No technical skills are necessary. All small business owners who want to grow their business strategically and cost effectively, or anyone wishing to manage and grow a data base  for example :-
Accountants
2. Solicitors
Churches
4. Boutiques
Hairdressers
Caterers
7. Restaurants
8. Trainers
9. Beauticians
10. Public Relations
11. Radio
12. Publications
13. Clubs
14. DJs
15. Retailers
16. Galleries
17. Fashion Designers
18. Event Organisers
19. Theatres
20. Writers and Publishers
If you are in an industry where reaching your customers, and making new ones are  imperative to your growth then email marketing must be part of your business plan.
Attend  our One Day Intensive Course - Power Of Email Marketing workshop to see how our strategies, can help make your business grow!
To start your new marketing campaign in February
Register Now
-  for our Saturday 28th January workshop intensive workshop.
To ensure you get the attention and support required for this intensive workshop SPACES ARE LIMITED FOR EACH SESSION  SO PLEASE ONLY REGISTER IF YOU ARE SURE YOU CAN ATTEND!
Programme
For arrival, start and end times, please see the overview or your booking confirmation email.
Delegate Registration, Tea/Coffee
Welcome and Introductions
Dates: Tues: February 14th/ Wed: March 7th / Thurs: March 22nd

09:30 – 10:00 Registrations, refreshments – introductions.

10:00 – 11:00 An introduction to Constant Contact

11:00 – 11:15 Break

11:15  - 12:00 Setting Up Your Account

12:00 – 13:00  Preparing your first mailing:

13:00 – 14:00 Lunch

14:00 – 15:00 Uploading your data base, pictures, logos

14:00 – 16:00 Send your first mailing

16:00 – 16:15  Break

16:15 – 16:45 Track Your Results

16:45 – 17:30 Q&A – AOB

17:30 – Workshop Close
As part of the the workshop you will also receive up to one month's support via email, to ensure that you get your campaigns up and running efficiently.


Facilitator

Our facilitator Yvonne Thompson is an experienced business person who has held a number of senior marketing positions in a variety of companies including her own, and runs and chairs various organisations.  More information on www.msyvonnethompson.com

Apart from being own of the founder directors of Choice FM Radio, she has run her own marketing and PR company since 1983, has sat on various boards  for government advisory bodies and through ACBN and the EFBWBO – she has also assisted, advised and guided over 1,000 during the past 16 years.

Alongside her PR, and event management activities she also currently consults for various companies on internet and email marketing, as well as social media, and is one of the first Business Partners for Constant Contact in the UK.  She is dedicated to helping companies run  big business campaigns on small business budgets. Register Now

 

Venue and Travel

 

Venue details and travel information will be included in your confirmation email.  The venue confirmation will be emailed to you no less than three days prior to the event, and will be Central or south London.

Booking & Confirmation

Bookings will only be accepted on receipt of full payment PRIOR to the event via, BACS or paypal.  All reservations will be confirmed by email within two days of receipt of your completed booking form and payment in full and will include venue details and times.

To Attend our workshop and

Account Suspended

This Account has been suspended.

Contact your hosting provider for more information.

get your campaigns up and running quickly - use this link to Register Now Or email us on This e-mail address is being protected from spambots. You need JavaScript enabled to view it

Terms & Conditions

Please read our full terms and conditions. Completion and return of the Booking Form constitutes a contract between yourselves and ACBN.  Delegate substitutions can be made at any time.  We reserve the right to cancel or alter the event at any time.
Terms, Conditions and Cancellation Policy
General Terms and Conditions – Applies to all bookings
Delegates substitutions are accepted prior to the start of the event without additional charge
Delegate cancellations  5 working days before the event
Cancellation must be made in writing or by fax or email
Cancellations, and changes are valid only when we have confirmed receipt
Payment is required up to 24 hours prior to the event
Event fees, unless otherwise stated, include lunch, refreshments, tuition and papers.
Venue details and joining instructions are normally issued by email 3-5 days prior to the event.
Delegate Cancellations less than 5 working days to the Event
Should a delegate be unable to attend for any reason then the invoice still remains payable in full.
We reserve the right to amend or cancel events at short notice for reasons beyond our control.
In the event of any event being cancelled by us, our liability is limited to the individual delegate fees paid
This applies to each and every situation and circumstance that is beyond our direct control and includes issues that may also be outside the control of the delegate due to attend.
This could include, for example but not exclusively:
Adverse weather Transport problems including strike, dispute and failure Personal issues, both minor and serious Business issues including staff shortage, other meetings, audit or inspection.
Should further information be required please email This e-mail address is being protected from spambots. You need JavaScript enabled to view it Register Now
African Caribbean Business Network
YOUR HELP REQUIRED!
Support ACBN's
London Marathon 2012
Fundraising: